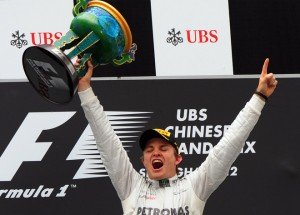 Nico Rosberg won chinese GP after claiming pole position on 14th april,2012. This is first victory for Mercedes since 1955 at Monza by legendry F1 driver Juan Manuel Fangio. Nico was able to finish 20 seconds ahead of the competition. The remaining places on the podium is divided between McLaren drivers – Jenson Button and Lewis Hamilton. For the latter, the current third place in this season is the third in a row, but it is possible for him to take the lead in the championship.
The race took place on dry pavement, and at the start there were no serious incidents. It was interesting to watch the Sauber team. Hoping for an economical consumption tires, Swiss team planned to stay longer on track and less in pits. But this time, this tactic did not work. Kamui Kobayashi at the start with a fourth place finish tenth, Sergio Perez – finished eleventh (starting from eighth position).
Kimi Raikkonen started well and maintained second position for first ten laps. However, he lost significant time due to dirt on track which caused loss of speed. He managed to finish at fourteenth place. Rest of the race results can be seen below.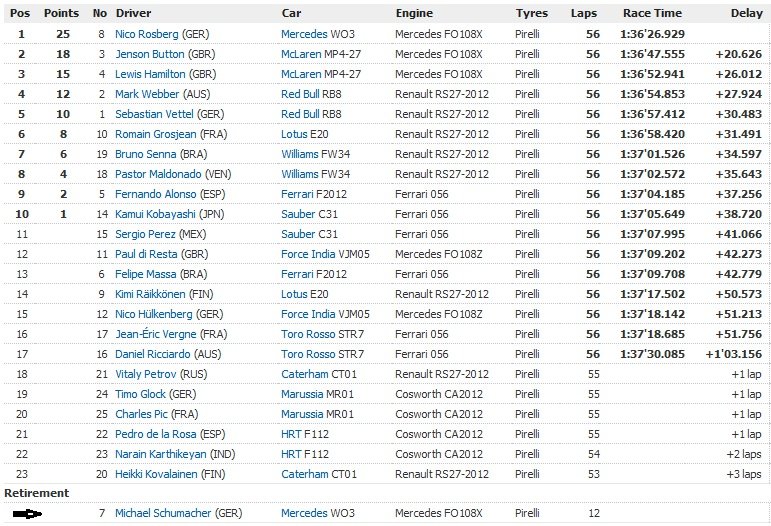 Popular Posts: